NYX chair
"a functional chair can be characterized in that it does not force the body into a particular position. the chair´s individual elements are designed so that the user could easily change the body position and is free to move arms and legs."
Poul Østergaard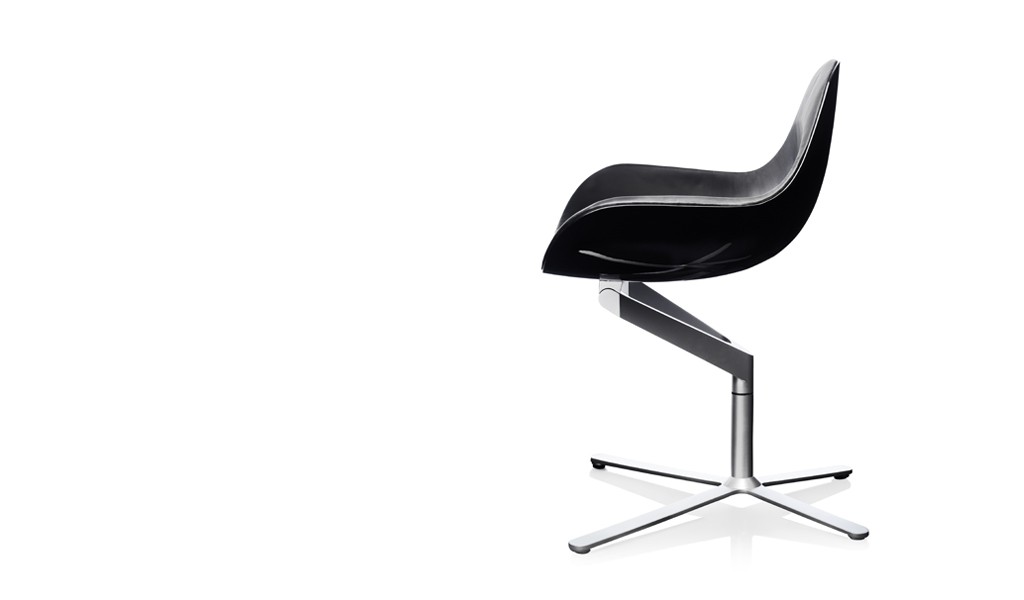 The outer shell refers sculptural to the surounding space and will also allow a constructive fixture to the legs.
The upholster volume embraces and supports the human body.
The  internal volume defines the users space – comfort zone.
return swivel column turns eccentrically to avoid collision with a table edge.
10 degree tilting motion  will allow the seat to follow and support a user when leaning forward.